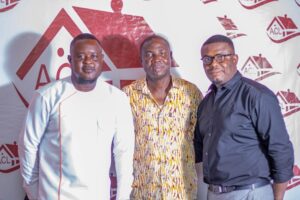 Chief Executive Officer of AWAK Company Limited, Mr Wisdom Venunye Attakpa, has lauded the significant contribution the private sector has offered in dealing with the housing needs of the country. He explained that though successive governments have failed to provide adequate housing for the citizenry, the private sector has filled the gap by making housing accessible and affordable. Mr Attakpa made the revelation at the launch of the Accra office of Awak Company Limited.
AWAK Company Limited is a real estate development company with a focus on providing and managing housing facilities across the country. The company which started as an agency at Ho, the Volta Regional Capital has seen massive expansion due to their unique and timely execution of works in the real estate industry.
At the Launch, the Chief Executive Officer of the Company, Mr Wisdom Venunye Attakpa explained that though the country is going through tough economic challenges, housing is extremely crucial for the survival of the human race. He asserts that an effective public-private partnership will resolve all the housing needs of the country and will set the country's housing deficit on a downward trend. Mr Attakpa further explains that high taxes slapped on small and medium-sized companies must be looked at again to make these companies effective in contributing their quota to national development.
"the private sector over the years has been the major fore player over the years in tackling the housing issues in the country. Over the period of time government has failed with its beautiful interventions. If the government will encourage a lot of private investment and reduce the taxes small businesses like ours pay, we can reduce the housing deficit significantly as a country" he noted.
Chief Executive Officer of AWAK Company Limited also opined that though Accra has renowned real estate companies, he believes that AWAK Company Limited is a solid brand that can prove its worth because of its unique project execution and management skills.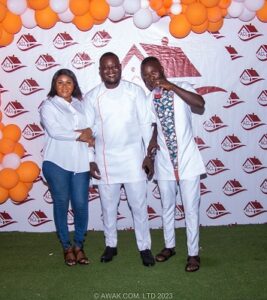 He said the Company can boast of quality artisans with the quality skill sets needed in the execution of any real estate jobs. He encouraged customers to trust the company by entrusting their housing needs to the supervision of AWAK Company Limited.
"Coming to Accra to open an office and rocking shoulders with the big sharks, I must say is one of the greatest dreams that have been fulfilled. I know it's not going to be easy because we have the big companies here but I take pride in the very professional staff that I have. These professionals are so good that you just dream and we will build it" he emphasized.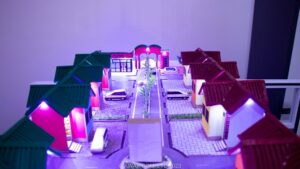 The Accra office of AWAK Company Limited is located at Spintex Road in the Greater Accra region of Ghana.0
source: https://businessweekghana.com/housing-private-sector-has-a-major-role-to-play-in-solving-ghanas-housing-deficit-real-estate-developer/